When it comes to scaling an e-commerce business, payment to suppliers is an important part of the business payment ecosystem, and managing such payments can be just as critical to achieving success. The right B2B payment service provider can help streamline payments to suppliers, improve relationships, and create a more efficient and secure payment process for everyone involved. By partnering with the right provider, businesses provide suppliers with faster and more reliable payments, reducing the risk of payment disputes and improving the overall health of the supply chain.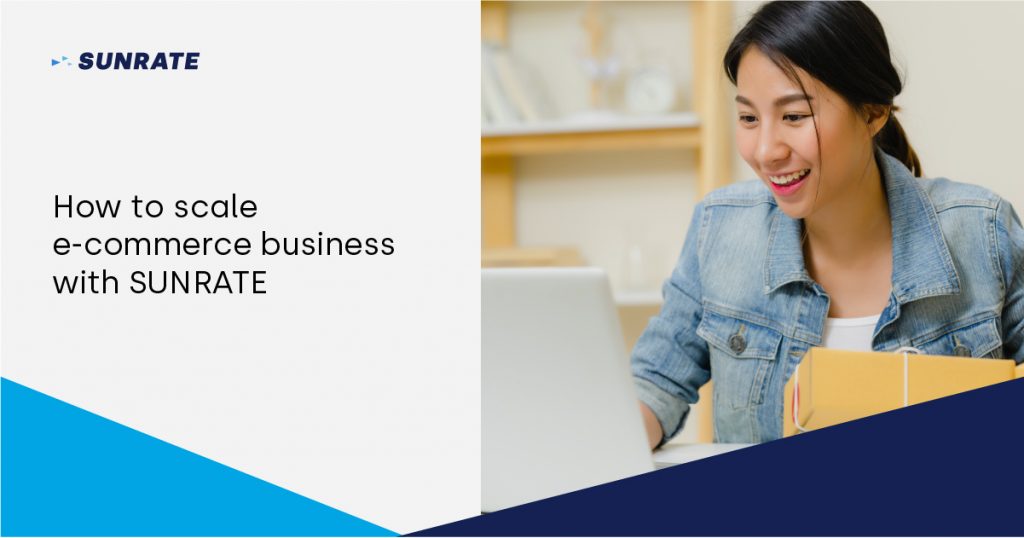 SUNRATE, (as a preferred) payment service provider
Being an intelligent global payment and treasury management platform, SUNRATE enables businesses worldwide to collect and send multiple currencies globally. We offer a range of solutions for businesses' diverse payment needs. Businesses can access new markets on popular e-commerce platforms like Akulaku and Tiktok shop and even more popular ones like Amazon and Lazada.
Direct collection from e-commerce platforms
Our exclusive local collection services are directly connected with mainstream platforms and independent stores. We make it simple and easy for businesses with our direct collection services in 10+ currencies.
Order synchronisation
We help automate order workflows securely, efficiently, and conveniently with our 1-click authorisation with mainstream e-commerce platforms, independent stores, and ERP systems.
Unified payment and collection
We create a seamless one-stop experience for to directly withdraw cash or pay global suppliers after payment collection.
Virtual card payment
We make e-commerce operations simple and fuss-free as businesses are able to use our commercial cards to pay for advertisements, store management, and other expenses.
Other key factors
SUNRATE has full coverage of 150+ countries and supports payments in 100+ currencies.

Businesses can make batch payments and pay to 1000+ people in a single click, with low overseas transaction fees

All transaction instructions and API transmissions are highly encrypted.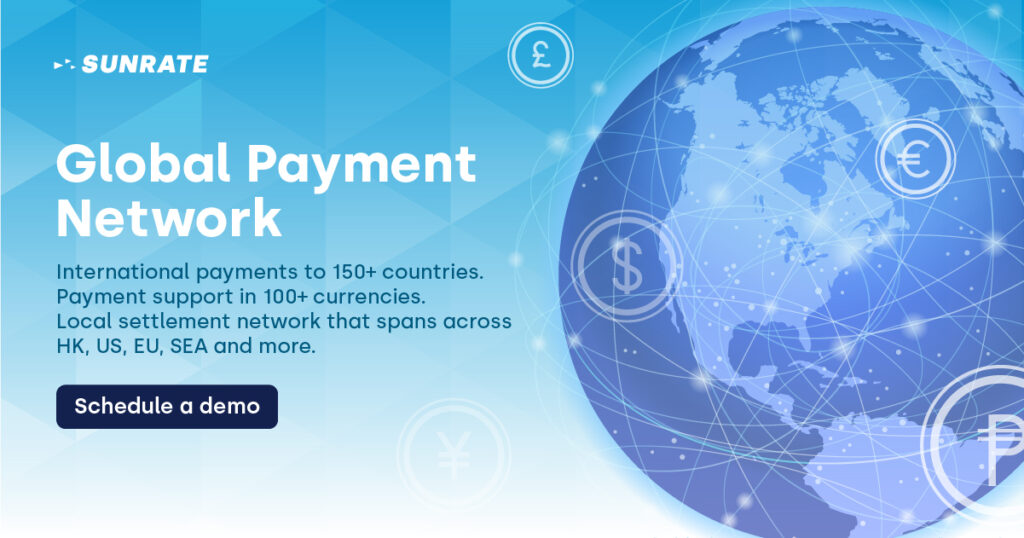 Our strategic partnerships with ecommerce platforms:
SUNRATE X Akulaku
SUNRATE has a strategic partnership with Akulaku, a leading e-commerce platform and credit provider in Indonesia. Leveraging on our respective capabilities, resources, and experience, the two companies will provide compliant and efficient global B2B business payment solutions to small and medium-sized foreign retailers/merchants. Through the SUNRATE's account, Akulaku's merchants can efficiently collect and process payments, such as goods payment, rental, marketing campaigns, enabling them to scale into the Southeast Asia (SEA) region effectively.
SUNRATE X TikTok Shop
SUNRATE has a partnership with TikTok Shop Indonesia, aimed at supporting SMEs with expansion plans into Indonesia and the SEA region. This partnership will provide businesses with a free channel for opening stores on the e-commerce platform.To read more about our partnership with TikTok Shop, click here.
To find out how SUNRATE can help scale businesses in the e-commerce space, contact us today