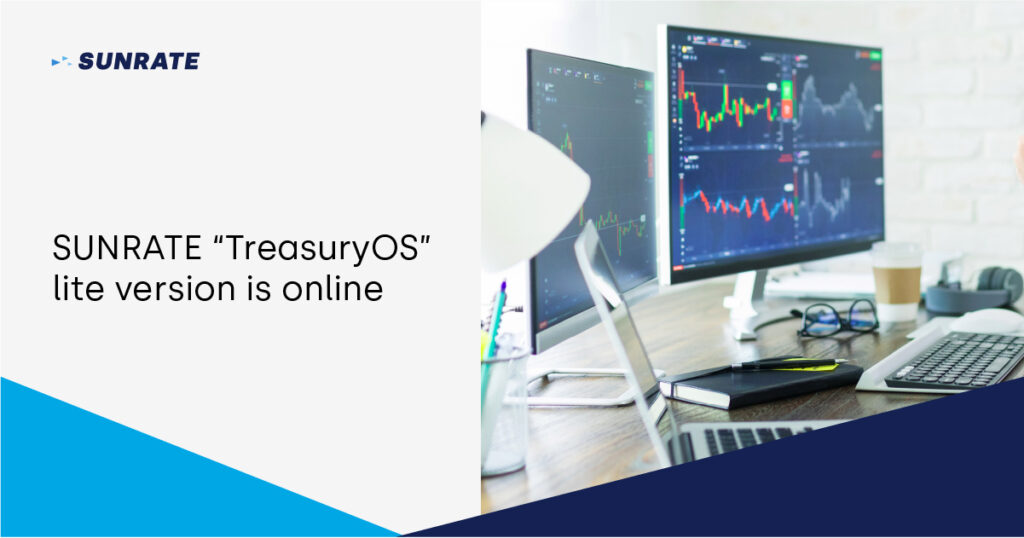 With the rapid development of global trade, digital services have become an important means for businesses to improve operational efficiency and enhance competitive advantages in uncertain risk environments. As such, we are accelerating the development of treasury management solutions, in addition to providing comprehensive payment and collection services for businesses worldwide.
Previously, SUNRATE launched a new feature called "TreasuryOS", which helped accelerate the digitisation of accounts receivable, payable, and accounting processes. The recently launched lite version is a simplified management system that integrates multiple tools while retaining the core functions of the original feature and further focusing on the core aspects of trade betterment.
With the increase in foreign trade business volume, businesses often encounter problems in the process of managing large number of customs-related documents, especially in the management of customs declaration forms. Here are some of the problems that are often encountered:
High error rate:
Manual recording is cumbersome and prone to errors when the workload is high.
Low efficiency:
Too many customs declaration forms and untimely offline recording of document usage limits.
Management difficulties:
The format of customs declaration documents is diverse and difficult to manage uniformly.
The traditional customs declaration management model is time-consuming and labour-intensive. We optimise the process and improve management efficiency with our newly launched TreasuryOS lite version.
TreasuryOS Lite version - "Customs Declaration Management"
The "Customs Declaration Management" function is built to be intelligent, efficient, and precise. The function is to rely on SUNRATE's self-developed OCR technology to structure customs declaration information and provide quota management, helping traditional B2B small and medium-sized trade businesses and logistics companies achieve low-cost and efficient customs declaration management.
1. Intelligent recognition makes it easy to operate.
The function supports structured recognition of customs declaration forms in various image and file formats (such as jpg, jpeg, png, pdf, etc.), including multiple keyword fields such as pre input number, customs number, total amount of customs declaration form, declaration date, etc. This reduces repetitive and tedious manual input. Image recognition can also be completed in 5-10 seconds. All customs declarations can provide manual quota management and support downloading, making management more flexible.
2. Accurate allocation of permissions and efficient management
According to the business needs of the business, separate operator accounts can be configured to optimise division of labor, solve problems of slow management efficiency of customs declaration forms and untimely quota updates in large-scale trade businesses, while also achieving precise delegation of document management authority, making management more efficient.
*If there is a need for independent account allocation or other customised needs such as batch identification management of customs declaration forms, please consult your dedicated business development manager and we will provide you with exclusive customised solutions.
Upcoming feature preview
Under the 'TreasuryOS' lite version, the "Intelligent Logistics Tracking" feature is also coming soon. Based on the powerful information processing capabilities of our OCR technology, it can help businesses extract logistics tracking numbers with one click, automatically query logistics status, and enable view of the real-time status of their goods.
Stay tuned for more updates from SUNRATE! If you are interested in knowing more about how the "TreasuryOS" and its lite version can benefit your business, email us at marketing@sunrate.com