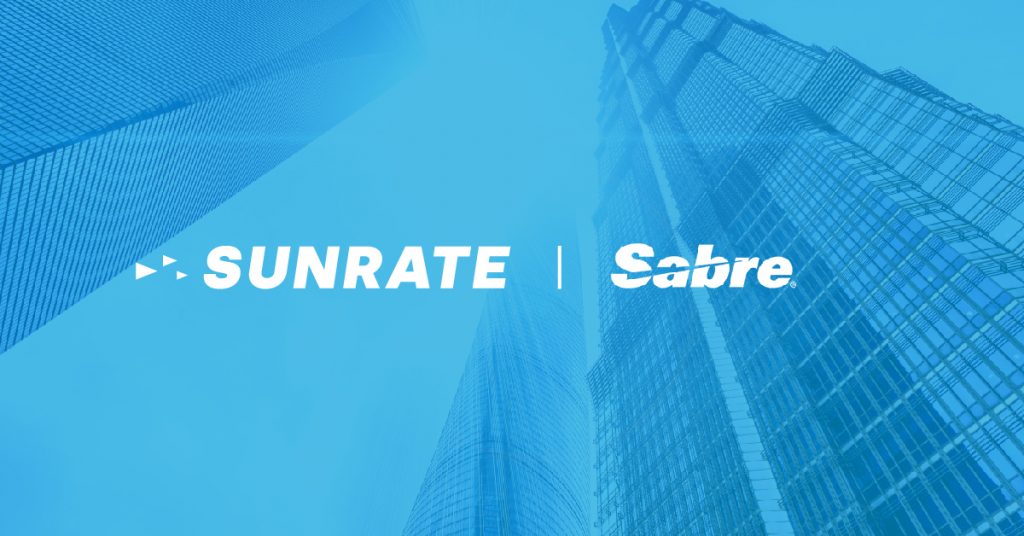 SUNRATE, the intelligent global payment and treasury management platform, and Sabre,  a leading provider of software and technology that powers the global travel industry, announced at Travel Tech Asia 2023 a new agreement that will help improve and automate the business payments experience for travel companies in the region.
As part of the agreement, SUNRATE's virtual commercial cards (VCCs) will be integrated with Sabre's Virtual Payments. This means that stakeholders such as Online Travel Agencies (OTAs) and Travel Management Companies (TMCs) on Sabre's platform, are now able to use SUNRATE's VCCs for their business payments needs, such as payment to airlines, hotels and suppliers worldwide.
Additionally, travel stakeholders are also able to scale and expand in the Asia-Pacific region seamlessly, given that SUNRATE VCCs allow the settlement of card spends in more than 15 currencies.
Shawn Qin, Head of Card Business, SUNRATE said, "For the past year, SUNRATE has been revolutionising travel B2B payments with a series of announcements such as our strategic partnership with Agoda and the launch of new VCCs with Mastercard and Visa network. We remain committed to continuously innovate our online travel solution offerings and this partnership with Sabre puts us firmly on track to be the one-stop B2B partner for the travel industry."
"We are pleased to partner with SUNRATE to enhance the payment experience of our B2B customers, expanding our virtual card offering in such an important market like APAC," said Celia Pereiro, vice president of Sabre Virtual Payments at Sabre. "At Sabre we are determined to meet the evolving needs of our customers in the travel industry, and investing in our virtual payments business has been a key part of that. We are now taking Sabre Virtual Payments to the next level with new partners and enhanced cutting-edge capabilities that automate the payment process and makes it more secure, efficient and easy. This agreement is another step towards our vision to create an open and independent payments ecosystem for the entire travel industry." 
SUNRATE is the principal member of both Mastercard & Visa network and is certified to the international financial data security standard: Payment Card Industry Data Security Standard (PCI DSS) Level 1.
About SUNRATE
SUNRATE is an intelligent global payment and treasury management platform for businesses worldwide. Since its inception in 2016, SUNRATE is recognised as a leading solution provider and has enabled companies to operate and scale both locally and globally in 190+ countries and regions with its cutting-edge proprietary platform, extensive global network, and robust APIs. With its global headquarters in Singapore and offices in Hong Kong, Jakarta, London and Shanghai, SUNRATE partners with the top global financial institutions, such as Citibank, Standard Chartered, Barclays and is the principal member of both Mastercard and Visa. To learn more about SUNRATE, visit https://www.sunrate.com/
About Sabre Corporation
Sabre Corporation is a leading software and technology company that powers the global travel industry, serving a wide range of travel companies including airlines, hoteliers, travel agencies and other suppliers. The company provides retailing, distribution and fulfilment solutions that help its customers operate more efficiently, drive revenue and offer personalized traveller experiences. Through its leading travel marketplace, Sabre connects travel suppliers with buyers from around the globe. Sabre's technology platform manages more than $260B worth of global travel spend annually. Headquartered in Southlake, Texas, USA, Sabre serves customers in more than 160 countries around the world. For more information visit www.sabre.com.
Read on Bloomberg.