SUNRATE has announced a partnership with smart commerce platform SHOPLINE to strengthen the global e-commerce ecosystem. Through technological integration and resource sharing, the partnership aims to strengthen synergies and empower local merchants to expand their business growth globally.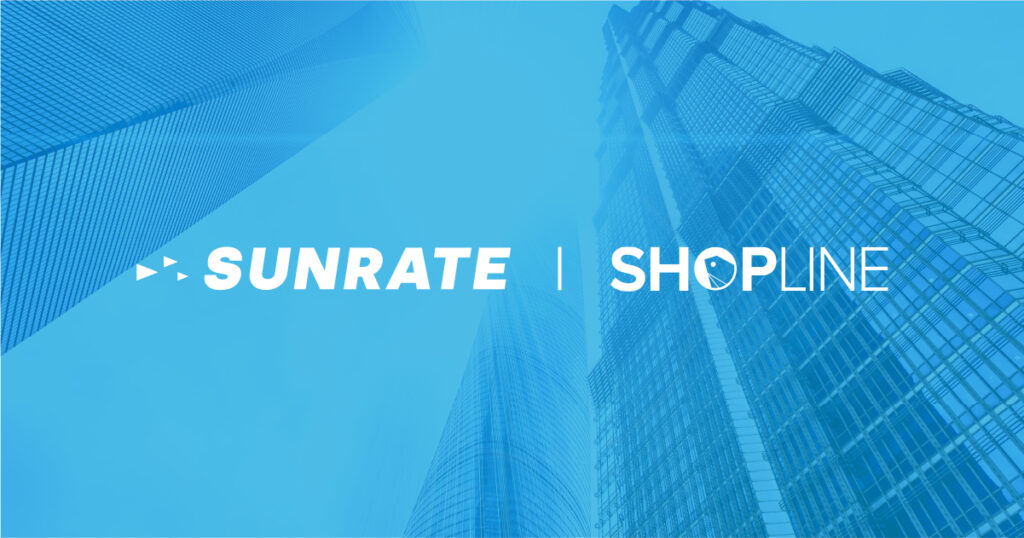 Since the onset of the global pandemic, e-commerce sales have experienced a sudden spurt, with no signs of waning even as the world slowly but surely recedes into post-pandemic normalcy. In particular, the dazzling growth witnessed in Southeast Asia is rendered more remarkable in comparison to mature markets like Europe and America. As of 2022, the e-commerce sector has continued to benefit from the expansion of Southeast Asia's digital economy as market estimates exceed the trillion-dollar level mark. With the foresight of laying its foundation in Singapore Indonesia, and other thriving markets, SUNRATE has been on a continuous mission to serve as a springboard for domestic businesses to fulfil their regional and global ambitions by enabling them to pay, collect, and issue commercial cards in a secure and effective manner. In line with this purpose, SUNRATE has launched a "Global Growth Program" with the goal of helping businesses capture global business opportunities and access industry resources in foreign countries.
As one of SUNRATE's official partners in its "Global Growth Program", SHOPLINE would expand its offering beyond self-serve tools for merchants to set up their online stores, to provide a holistic suite of products and services aimed at enabling brands to scale beyond their borders. SUNRATE will bring its robust industry know-how and its extensive payment network to the partnership, leveraging this organic symbiosis with SHOPLINE to create a sustainable ecosystem expedient for cross-border expansion.
SUNRATE's underlying core technology, flexible product matrix and SaaS solution offering has established an industry leading digital ecosystem. As a technology driven company offering intelligent global payments and treasury solutions, we are dedicated to offering business clients around the globe with a seamless digital experience.
At present, SUNRATE has acquired payment licenses across the United Kingdom, Indonesia, Singapore and Hong Kong amongst others. With access to over 150+ countries and regions, as well as over 100 currencies, SUNRATE is well positioned to help businesses improve efficiency and reduce cost in their cross-border transactions.
Moving forward, SUNRATE hopes to take its "Global Growth Program" further by exploring more innovative products and solutions. We welcome all industry peers to join us in building a richer and more robust ecosystem to serve businesses across the globe.