Global FinTech company SUNRATE announced its partnership with digital trade finance platform Velotrade to facilitate international trade. The collaboration aims to bolster clients' trading operations with effective tech-enabled solutions, a smooth settlement process, and funding support.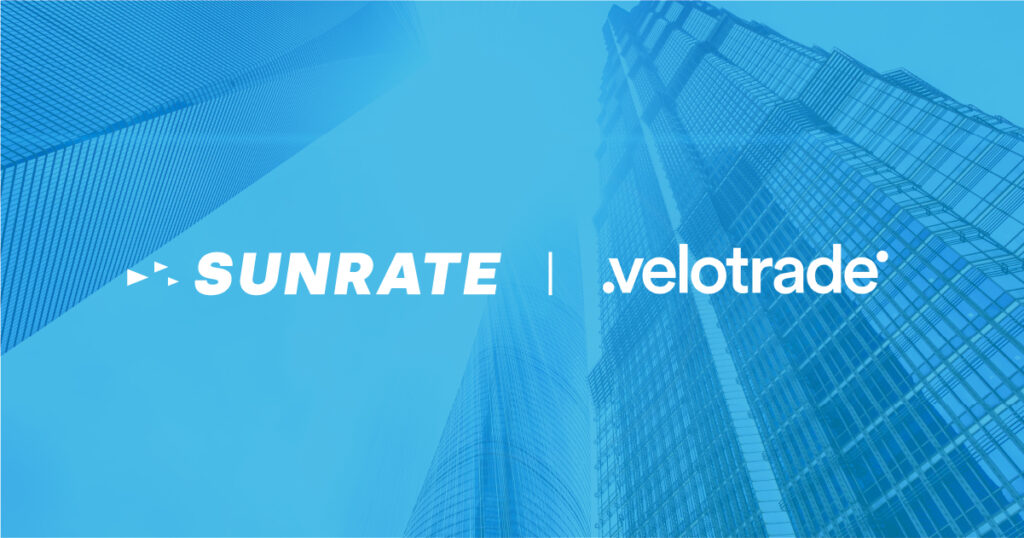 When it comes to import and export, corporates in China have an established competitive edge.  
SUNRATE and Velotrade understand how an effortless payment and financing process can make a difference to a business's potential and competitiveness. The synergies of SUNRATE and Velotrade empower companies to operate and manage finances more effectively. 
On the one hand, SUNRATE's one-stop digital solutions cover 150+ countries, which fully meet corporates' global payment needs, improve transaction efficiency, and reduce payment costs. On the other hand, Velotrade's digital trade finance platform provides professional funding solutions to thousands of enterprises. Global businesses in need of financing receive multi-currency capital support from investors. 
The growth of China's imports and exports remained robust in 2021, recording a high of USD 7 trillion in total trading values. Compared to 2020, the increment was about $1.4 trillion, equivalent to the sum of the increases in the past decade. There is still room for development. Cross-border sellers, importers and exporters shall adopt efficient solutions to seize opportunities.  
About Velotrade 
Velotrade is a digital trade finance platform used by global businesses to support their capital needs.  In 2018, Velotrade completed the very first of its kind RMB cross-border regulated trade financing transaction. In 2020, Velotrade was selected by MUFG Bank to provide the fintech solution for internal trade service enhancement. Awarded by the Hong Kong Monetary Authority and regulated by the Securities & Futures Commission of Hong Kong, Velotrade is currently active across regions, including Greater China, Vietnam, and Europe. 
About SUNRATE 
SUNRATE is an intelligent global payment and treasury management platform for businesses worldwide. Since its inception in 2016, SUNRATE is recognised as a leading solution provider and has enabled companies to operate and scale both locally and globally in 150+ countries and regions with its cutting-edge proprietary platform, extensive global network, and robust APIs.
With its global headquarters in Singapore and offices in Hong Kong, Jakarta, London and Shanghai, SUNRATE partners with the top global financial institutions, such as Citibank, Standard Chartered, Barclays and is the principal member of both Mastercard and Visa.