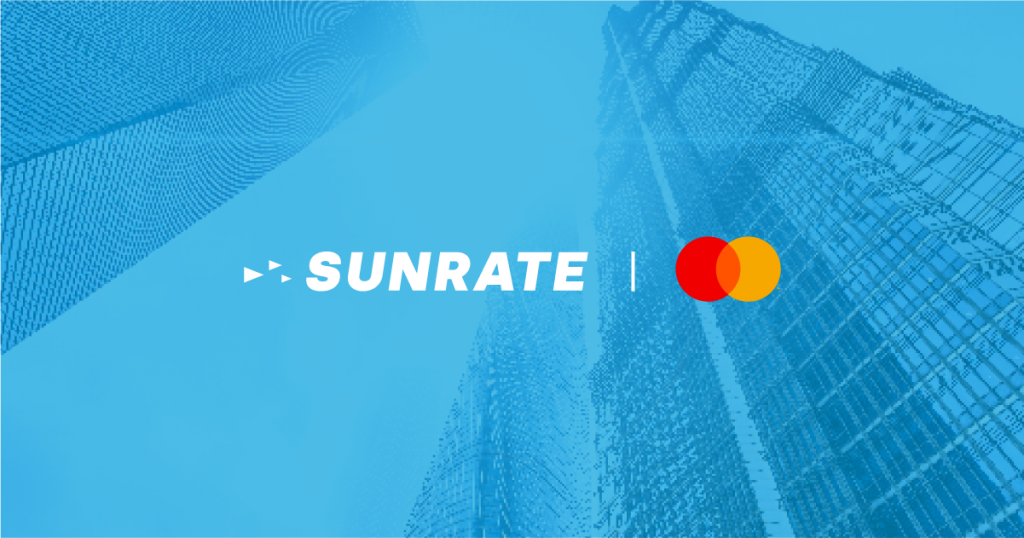 Global FinTech SUNRATE announces the successful integration of Mastercard Cross-Border Services into its intelligent global payment and treasury management platform, boosting SUNRATE's global cross-border payment capabilities for its customers. The integration of Mastercard Cross-Border Services is the latest expansion of the continuing global partnership between the two companies. SUNRATE secured the Mastercard principal membership in 2020 which allowed the company direct access to Mastercard's leading global payments network and resources.
Through a single, secure point of access, Mastercard Cross-Border Services allows businesses to send and receive money securely and with certainty. This means that SUNRATE customers are able to send money to five designated countries in Asia, including Thailand, Philippines, Malaysia, Vietnam and China.
"We have a vision for SUNRATE to be the go-to B2B payment and treasury management platform, especially for emerging markets. As such, the flexibility brought about by Mastercard Cross-Border Services, such as the capability to make cross-border payments to the most popular and emerging markets worldwide is something that our customers are very excited about. Our collaboration with Mastercard will allow our customers to focus on what is more important in their scaling journey, such as localisation efforts and potentially establishing new revenue streams for their businesses," said Qincheng Wang, Head of Product, SUNRATE.
Helena Chen, Managing Director, Hong Kong and Macau, Mastercard, said, "Mastercard is pleased to further its collaboration with SUNRATE via its Cross Border Services solution, enriching SUNRATE's remittance service in a faster, safer, more transparent and cost-effective way. Mastercard Cross Border Services reaches over 100 markets and 90 percent of the world's population and this partnership will continue to expand in hopes of enhancing the cross-border service for businesses."
About SUNRATE
SUNRATE is an intelligent global payment and treasury management platform for businesses worldwide. Since its inception in 2016, SUNRATE is recognised as a leading solution provider and has enabled companies to operate and scale both locally and globally in 190+ countries and regions with its cutting-edge proprietary platform, extensive global network, and robust APIs. With its global headquarters in Singapore and offices in Hong Kong, Jakarta, London and Shanghai, SUNRATE partners with the top global financial institutions, such as Citibank, Standard Chartered, Barclays and is the principal member of both Mastercard and Visa. To learn more about SUNRATE, visit https://www.sunrate.com/